Experienced Rapid City Lawyer serving South Dakota since 1992
If you are looking for a criminal defense lawyer in Rapid City who will fight for you, you have come to the right place. One of the most important decisions you will make after being arrested is the attorney you choose to represent you. Having an experienced Rapid City lawyer by your side can make a difference. The representation you choose will impact the rest of your life, as well as the lives of your family.
At RENSCH LAW, we understand the gravity of the situation you are facing and the profound impact it can have on your future. Our dedicated team of criminal defense lawyers is committed to providing personalized and aggressive legal representation tailored to your specific needs. With decades of combined experience, we have successfully defended clients in a wide range of criminal law cases, from DUI and drug offenses to assault, kidnapping, murder, rape, white-collar crimes, and more. Additionally, we also specialize in personal injury cases, helping victims seek the compensation they deserve for their pain and suffering. When you work with the defense lawyers at RENSCH LAW, you can rest assured that you have a trusted advocate fighting for your rights and striving for the best possible outcome in your case.
RENSCH LAW, established in 1992, is located in downtown Rapid City, SD. 
Hello, my name is Tim Rensch. I've been a lawyer for 24 years. My father in this very town was a lawyer for 50 years before that. As a lawyer, I view myself as your champion, as your protector, as your advisor, and as your guide. My firm has helped thousands of people through the most serious and dangerous portions of their lives by helping with good, sound, legal advice. This firm has handled cases from the most serious down to the sublime. We've handled murder cases, won those at jury trial, handled drug possession cases, rape cases, felony cases, right down to drunk driving misdemeanors and won many cases at trial. The reason that you need an experienced trial attorney is so you can see if you can get the best resolution possible. If you have an experienced lawyer who gets in the ring and fights for you, the prosecutors are going to listen more to him. It's not just about the kind of lawyer that will try the case, but it's about the kind of lawyer who can negotiate a favorable resolution for you. And a lawyer who's gone into the ring and fought many battles gets better results for his clients than lawyers who don't do that. There are times when you can't get something worked out and you have to stand and fight. And when you have to do that, you need a lawyer who's been there. You need a lawyer who knows the lay of the land, a lawyer who knows the ring. And I know that ring, and I can fight for you. And here at Rensch Law, we would like to use all of that experience to help you maybe make the situation go away, maybe make the situation better, or maybe, just have to fight them if that's necessary. If you're considering a lawyer, please think of giving us a call and we'll do our best to help you out.
[Postscript]: Each case is different and rises or falls on its own merits. Nothing herein is to be construed as a guarantee, prediction, or warranty of success in your case, and past success is not an assurance of future success. For all of the victories of Rensch Law, there have been defeats.
Types Of Law We Specialize In
RENSCH LAW WILL TAKE A PERSONAL APPROACH TO YOUR CASE
AND PROVIDE YOU WITH THE BEST LEGAL REPRESENTATION POSSIBLE.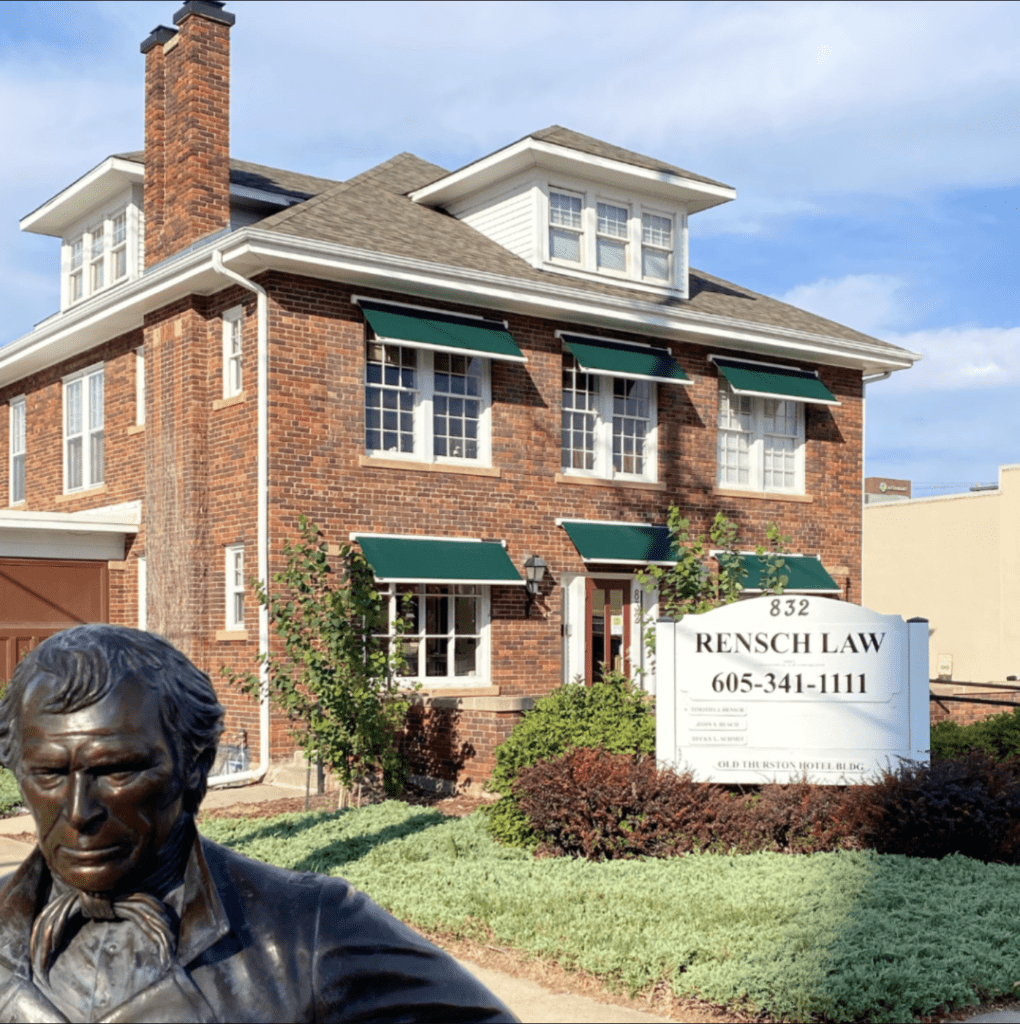 Criminal Defense Lawyers Specializing in Trial Law
We will never compromise your case. Other defense lawyers may push you to accept whatever the prosecutor offers. We are here to get the best result you deserve and not to be at the mercy of the prosecutor. Timothy Rensch has gone above and beyond to gain an amazing reputation, earned in courtrooms throughout South Dakota. If you are looking for an aggressive Rapid City defense lawyer that is approachable, contact RENSCH LAW today for a free injury consultation at 605-341-1210.

Rapid City; Sturgis; Spearfish; Deadwood; Custer; Hot Springs; Phillip; Kadoka; Martin; Murdo; Kennebec; Pierre; Selby; Chamberlain; Bison; Lemmon; MacIntosh; and all of West River South Dakota.
The attorneys of RENSCH LAW have also handled cases in many East River South Dakota counties as circumstances have required.
Look what our clients say about us
Absolutely the best lawfirm in the area! Worth every penny!
A great group of people who's knowledge of not only the law but people, made my experience with them a very pleasant experience. Love these people very much and will be forever grateful for the work they have done for me and my family!
Terrance Askew
2023-01-06
Worth Every penny. Hope to never "have" to use their services again, but if I have too, they would be my first choice.
James Cummiings
2022-11-19
Tim Rensch is one of the great trial lawyers of today. He will help you.
John is a great lawyer! I highly recommend him!!
Best attorney I ever come across
Jerome Schottmuller
2022-03-05
Fabulous attorney I call him anytime I need an attorney
Request a Confidential Legal Consultation
NOTICE: Do not send sensitive information in your initial communication with my office. If I represent an adverse party in your case, such information could be used against you. Please allow for a conflict check to be conducted before sending sensitive information.